For openings more than 28″ wide, it is recommended to use a two-door panel.
The maximum width of the entire structure is 4ft.
Panels can reach up to 5ft high with additional frame and hinges reinforcement.
The outer frame of a profile tube with a rectangular cross-section measuring 0.8″ x 1.6″.
Door frames of square tube with a section of 0.6″ x 0.6″.
Two-door corner access panel
Possible to manufacture both equilateral and versatile.
The outer frame is made of steel tube with a rectangular cross section of 0.8″ x 1.6″.
Two internal frames of a profile pipe with a square section of 0.6″ x 0.6″.
The depth of the panel on each side is 2″ on the outer frame and 2.6″ in the locks area.
Made to order according to your measurements.
Examples of using our panels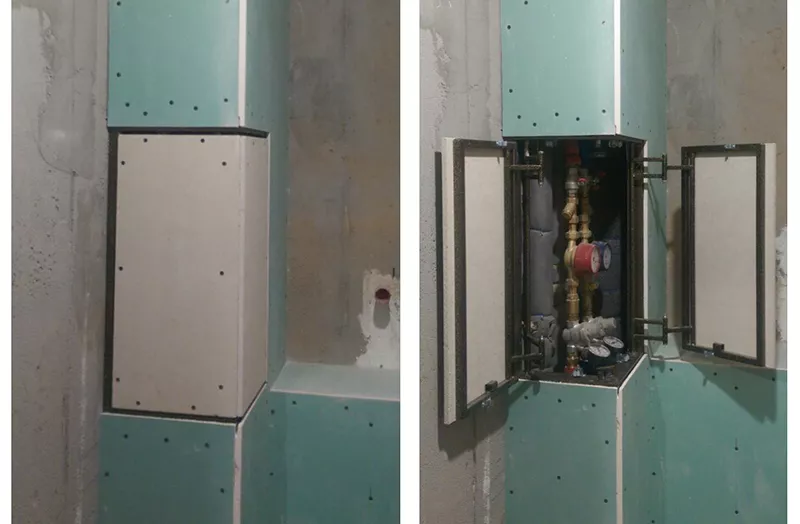 Installation of non-standard corner two-door access panel in the bathroom.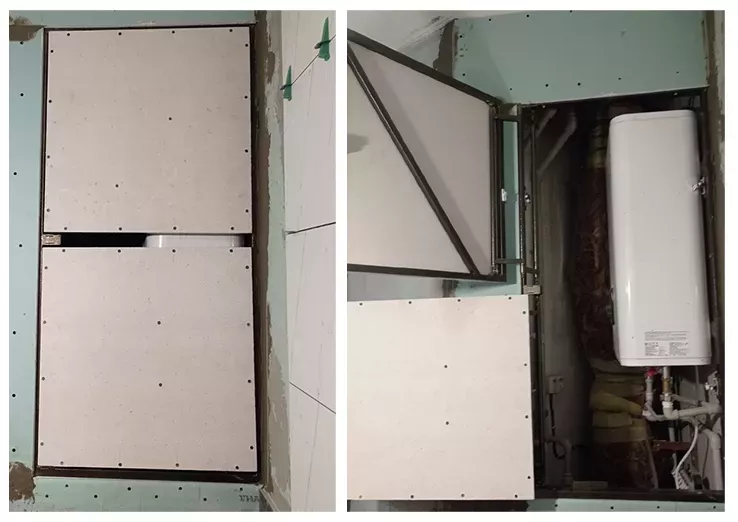 In this case, a two-door panel was used to hide the boiler. "Push and open" top door and "push and slide" bottom door.